Brand Message

Japanese manufacturing once dominated the world.
Its essential value lies in the ceaseless pursuit for quality, the spirit of inquiry for keeping a step ahead of the times, the technical capabilities that have constantly broken new ground, … and the solid capability for human resources development.
The mission of the nms Holdings Group is to further enhance the values of quality manufacturing and human resources development of Japan, support growth of industries, and contribute toward the formation of a sustainable society.
Even the most creative idea or the most innovative product would not be feasible in terms of business, unless combined with resources and systems to give form to and produce them.
That is why the nms Holdings Group is determined to become and remain an entity indispensable for companies in various business fields that work with growth industries in Japan and abroad, and to continue designing, proposing and supplying the human resources, partnerships and products that are truly needed, keeping a keen eye on the current situation and the future.
Piece of Innovation.
To become an indispensable piece in opening a path for future generations… the nms Holdings Group is now taking a new step forward.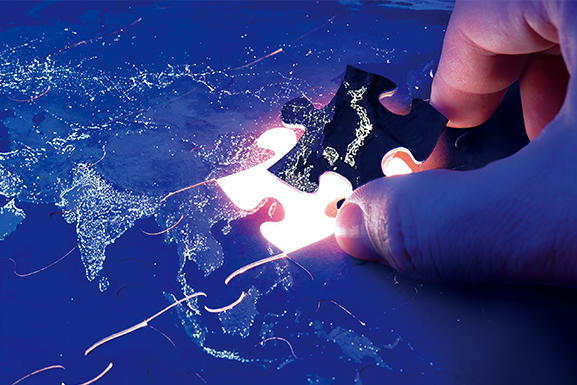 concept
We have experience with cutting-edge technologies in the operating fields of our customers in a range of business categories.
- Contributing to reforms in society and among customers by protecting, enhancing and applying analog technologies on which evolving digital technologies are based -
This is what the technical capability of the nms Holdings Group is all about.
"Piece of Innovation" is a concept that expresses the approach we have adopted.